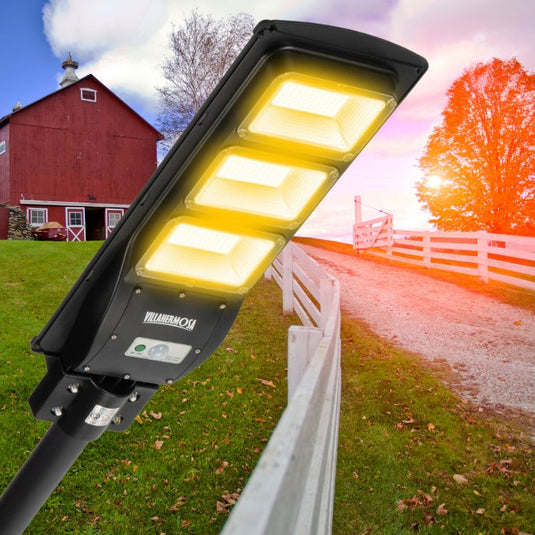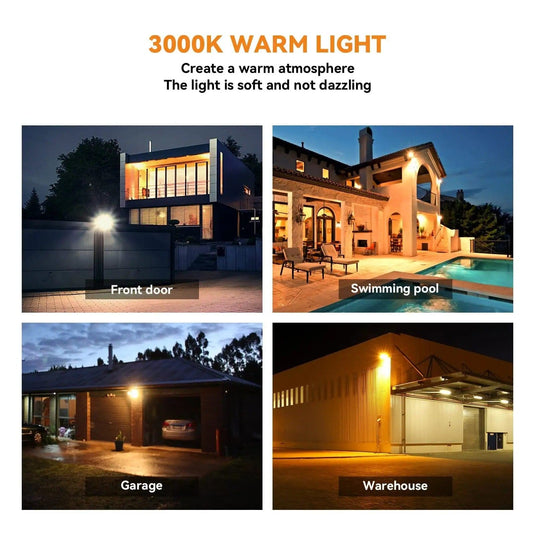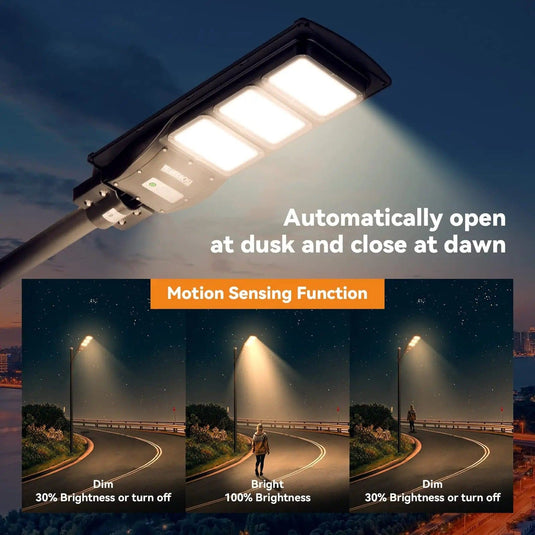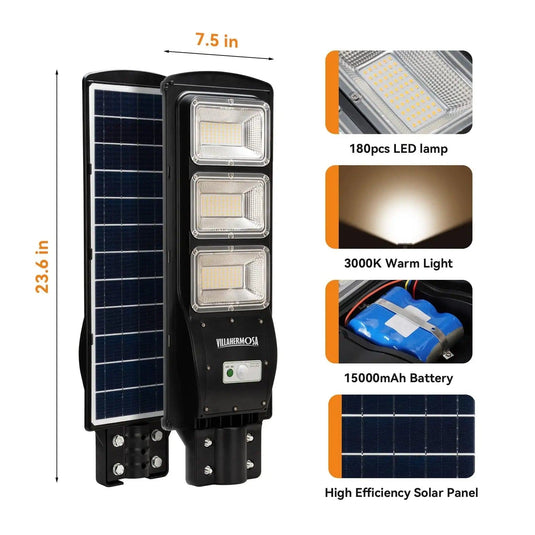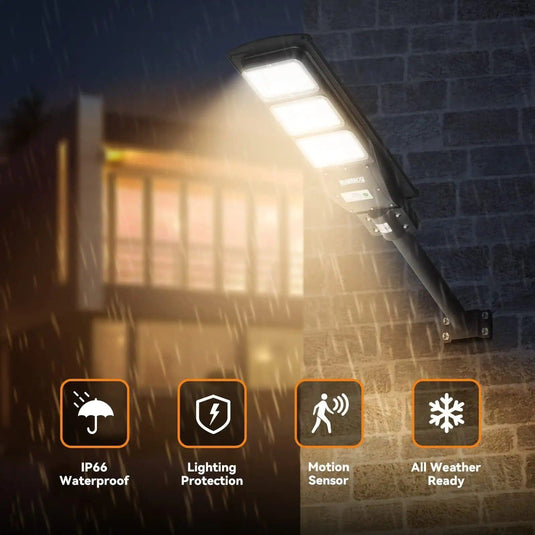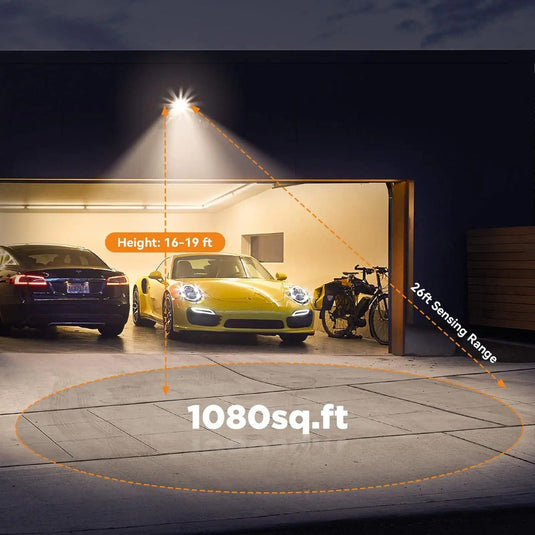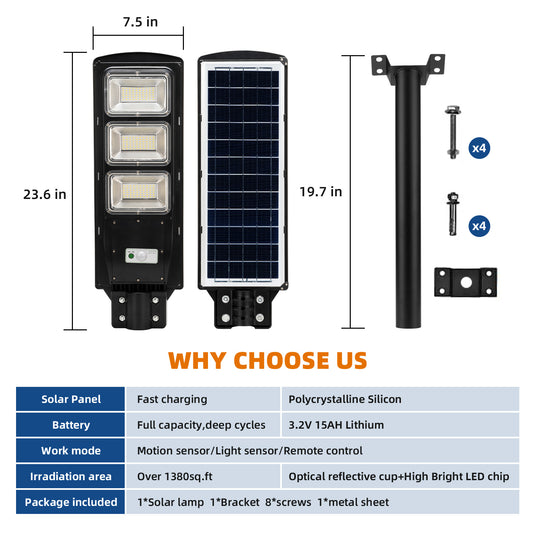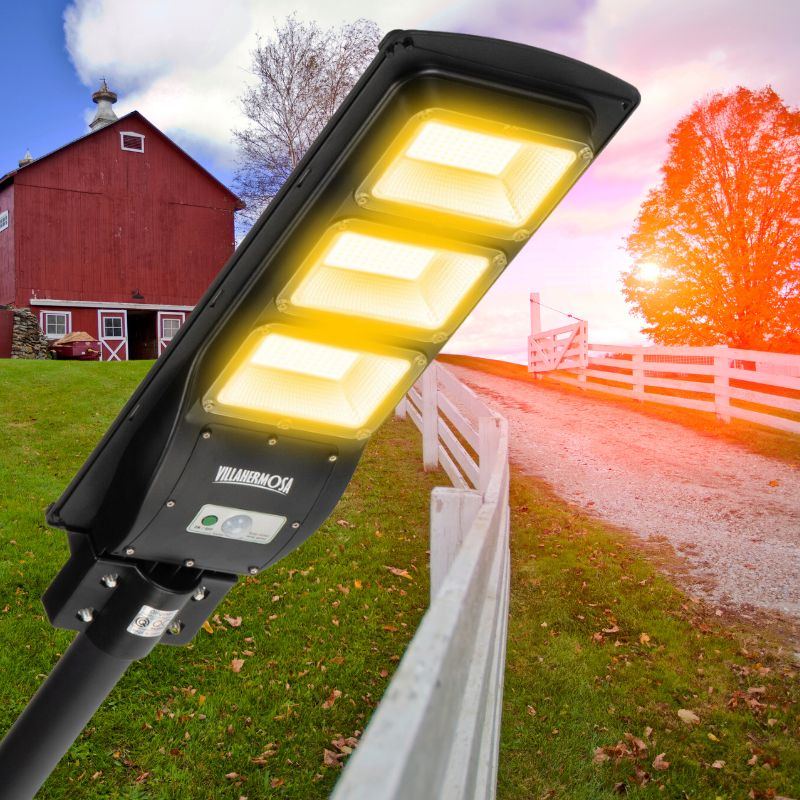 The outdoor replacement system for solar street lights is a single integrated item, allowing for rapid and simple product installation with no wiring, leaks, or electrical costs.
Specifications
Watts

90 W
LED Quantity
180 pcs

Solar Panel

6V / 13W

Coverage

1080 sqft (at 19 ft high)

Color Temperature

3000 K (warm white )

Battery Capacity

15,000 mAH

Installation Height

16-19 ft

Light Dimensions

23.6 X 7.5 X 2 inches

Light Weight

7 lb

Warranty

1 year

Recommended pole diameter

4" maximum

Remote control (I

nfrared)distance :

36 ft  ( 

Opposite)  / 18 ft  (30° Angle)

Motion  Sensor  (Radar)distance :

24ft maximum


About this item
🔔【3000K Warm Light】 outdoor solar warm white street lights, easy to charge solar power. These 3000K solar warm white lights can project a large amount of light covering 1080sq.ft range. Equipped with 180pcs high-quality LED chips and 15000mAH battery

🔔【INSTALL ANYWHERE OUTSIDE】dusk to dawn street lights solar powered, easy to install. The default mode is motion sensing mode with remote control, and three lighting modes can be easily set with the remote control. Perfect for yard, farm, patio, staircase, pathway, warehouse, etc

🔔【GOOD MOTION DETECTION】The solar-powered yellow light that is 3000k has a quick reaction within 26ft distance. STAY ON/TIMER/INDUCTION mode can be set by remote easily. IP66 waterproof grade makes it works well even in bad weather. The recommended installation height is 16~19ft

🔔【ENERGY SAVING & WATERPROOF】Solar street lights outdoors from dusk to dawn, This all-in-one solar street light can turn on automatically at dusk and turn off at dawn. So you do not need to control it by yourself, light up the dark area without any electricity bill and cost of running wire

🔔【LONG LASTING & LIFESPAN】After you install the LED solar street light, you just need to press the ON/OFF button, and the light will work automatically at every night. Worry-free 12-month warranty and friendly customer service
VILLAHERMOSA
Solar Street Light Outdoor 90W, 10000 Lumens Dusk to Dawn, 3000K warm light for garden
Remote Control solar street light with pole, remote control, Durable ABS Shells, IP66 Waterproof
Solar Powered Street Light Motion Sensor Security Solar Light for Yard, Parking Lot, Street, Front Door, Playground...
INSTALLATION
Remote Control Instructions
1. Switch button: (Please turn on the switch button of the solar light before using the remote control).
2. 3H: Timed 100% brightness Lighting 3 hours.
3. 6H: Timed 100% brightness Lighting 6 hours.
4. AUTO: Stay on all night.
5. 1-2-3: 25%/50%/100% Brightness Adjustment.
6. Motion Sensor Mode 1: 100% brightness when motion is detected, no motion the light will turn off.
7. Motion Sensor Mode 2: 100% brightness when motion is detected, 30% brightness when there is no motion.
8. High-Brightness Lighting: Stay on for 4 hours with 100% brightness, then change to Motion Sensor Mode 1.
 Specification
| | |
| --- | --- |
| Watts | 90 W |
| LED Quantity | 120 pcs |
| Solar Panel | 6V / 13W |
| Coverage | 1080  sq ft (at 20ft height) |
| Color Temperature | 3000 K |
| Battery Capacity | 15,000 mAH |
| Installation height | 16-19 ft |
| Light Dimensions | 23.6 X 7.5 x 2 inches |
| Warranty | 1 year |
| | |
| --- | --- |
| Recommended pole diameter | Maximum  4" |