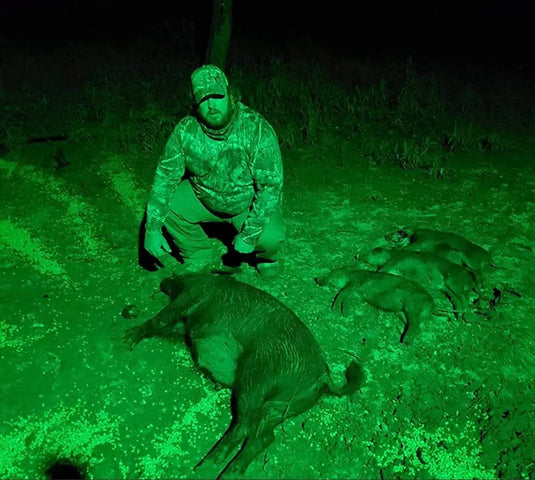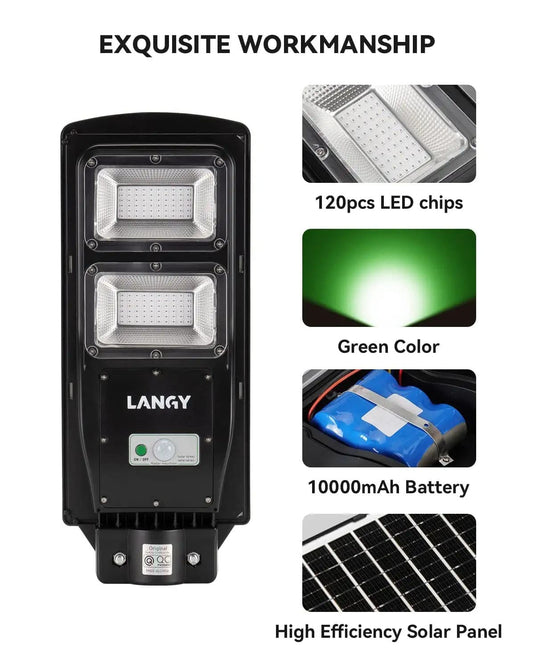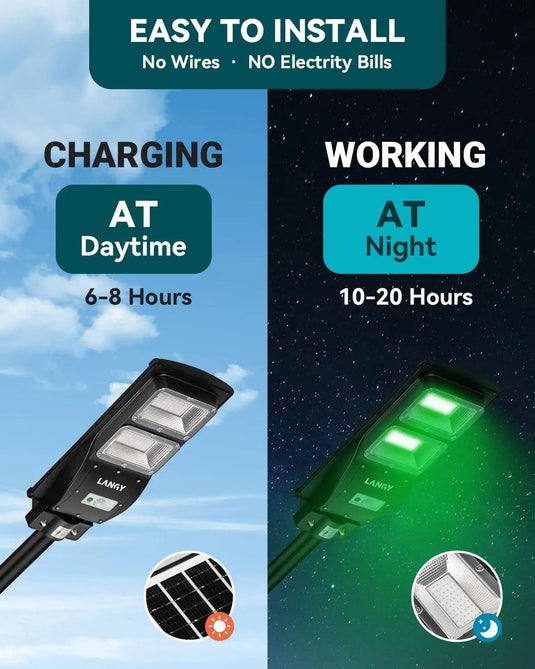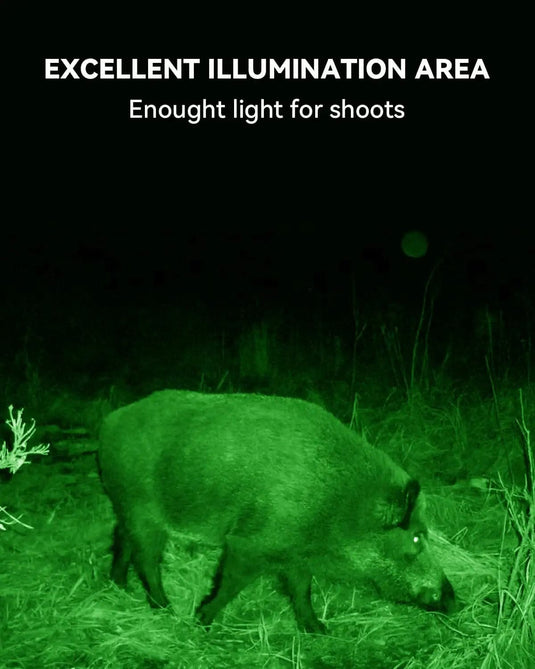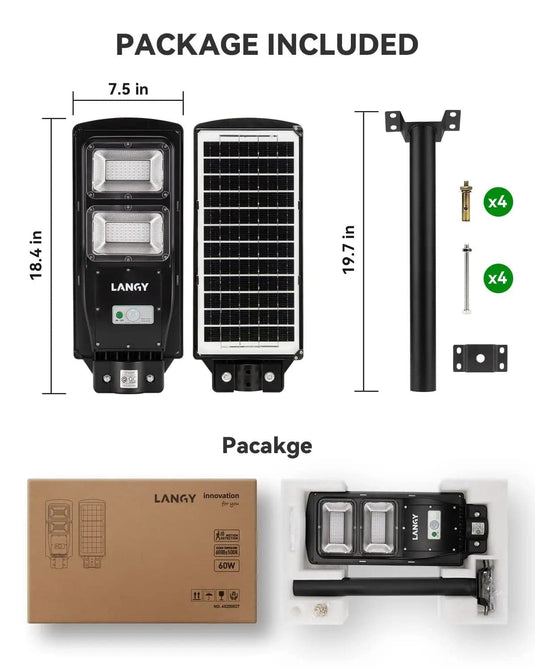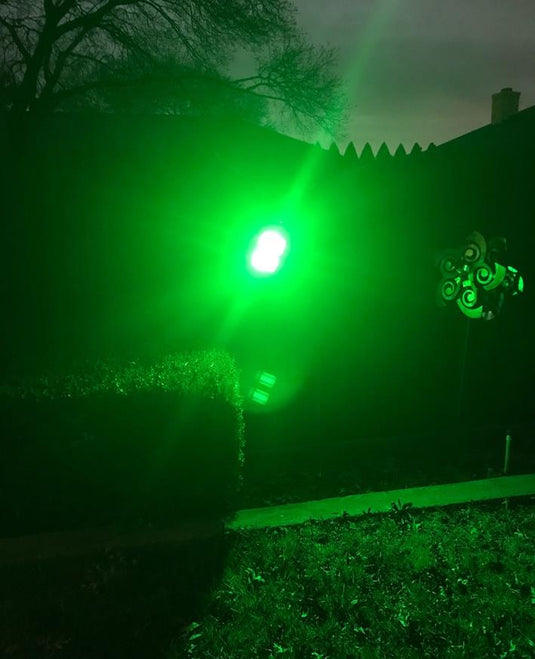 【A GREAT TOOLS FOR NIGHT HUNTER】It equipped with 120PCS high-quality LED, with an installation height of 13ft, and the illumination range is around 750sq.ft, Greatly improve Night Hunting Success.

【SOLAR POWERED & NO ELECTRICITY BILL】Solar panels convert solar energy into electrical wires, are easy to install, and are maintenance free. Perfect for night hunting and fishing.

【MOTION ACTIVATED &DUSK TO DAWN】With the upgraded smart controller, the green light can be totally TURN OFF or keep 30% brightness when no motion is detected. It also lights up automatically at night and turns off and charges during the day.

【REMOTE CONTROL AND 1 YEAR WARRANTY】Stay on, timer, motion working mode can be customized by remote, we are an us-based company in Tx, if you have any problem with our light, please contact us at any time.

【WATERPROOF & DURABLE】It made of durable ABS material and can withstand all kinds of outside bad weather conditions. The working temperature is -50℉-140℉. All accessories are included, buy them now.
Specifications

| | |
| --- | --- |
| Watt | 60 W |
| LED Quantity | 120 pcs |
| Solar Panel | 6 V / 10 W |
| Coverage | 780 sqft (at 16 ft high) |
| Color  | Green |
| Battery Capacity | 10,000 mAH |
| Product Dimensions | 18.4 x 7.5 x 2 inches |
| Installation Height | 13 - 16 ft |
| Remote distance | <26 ft |
| Warranty | 1 year |
| Remote control (Infrared)distance  | 36 ft  ( Opposite)  / 18 ft  (30° Angle) |
| Motion  Sensor  (Radar)distance  | 24ft maximum |