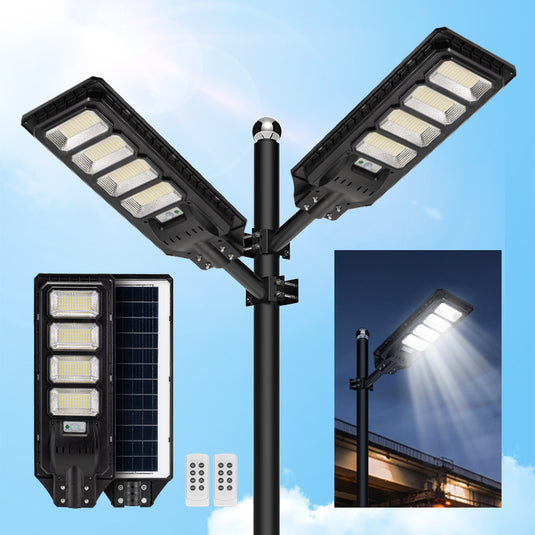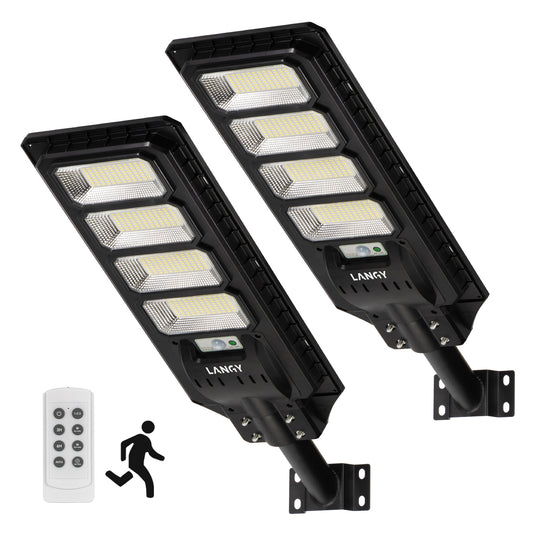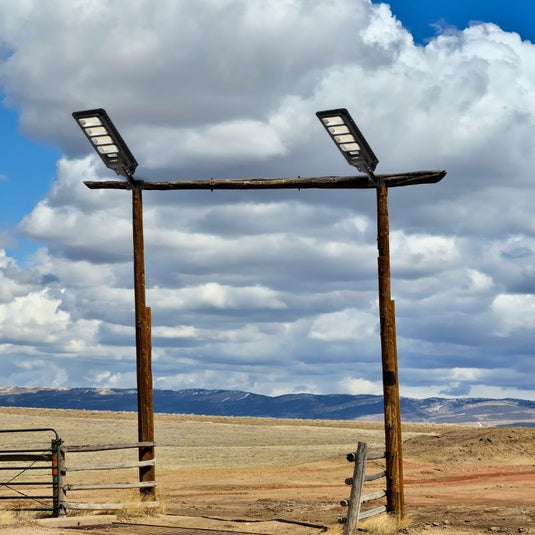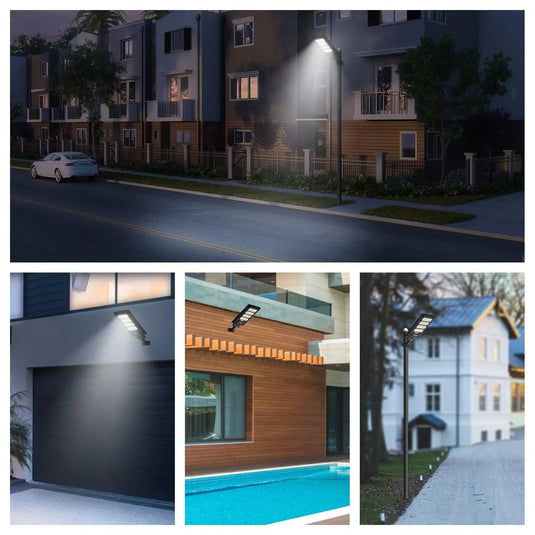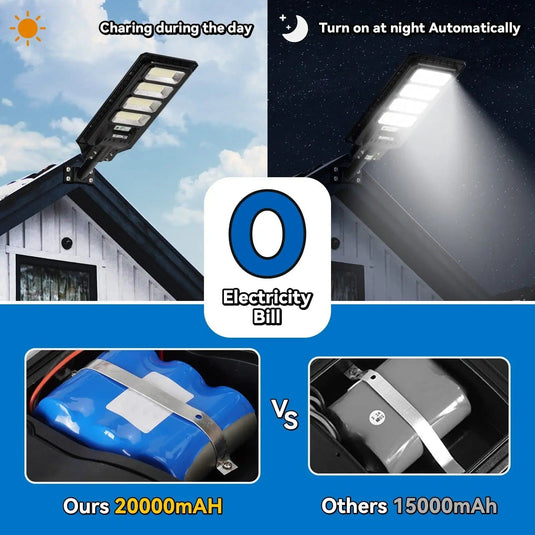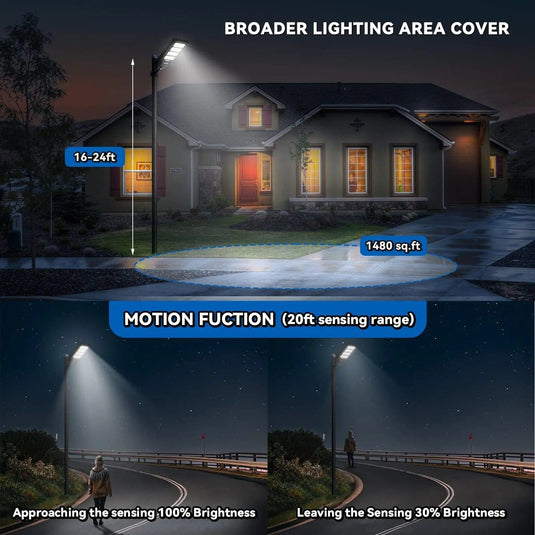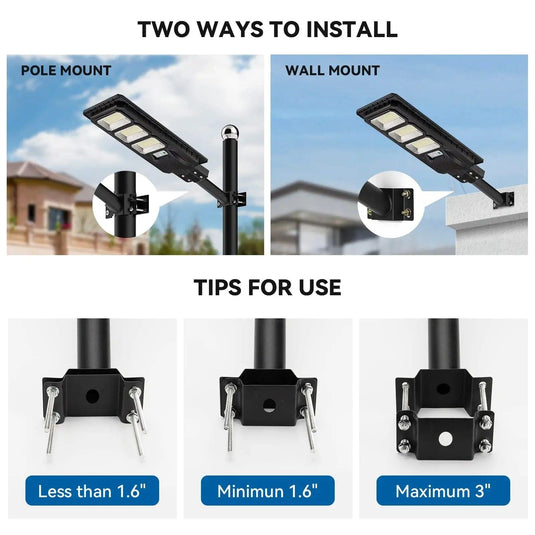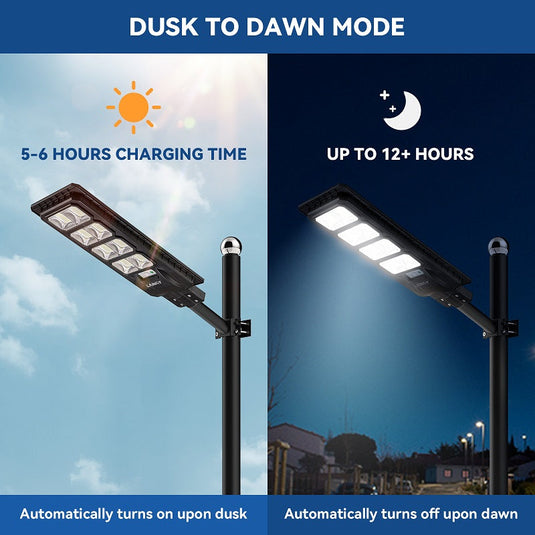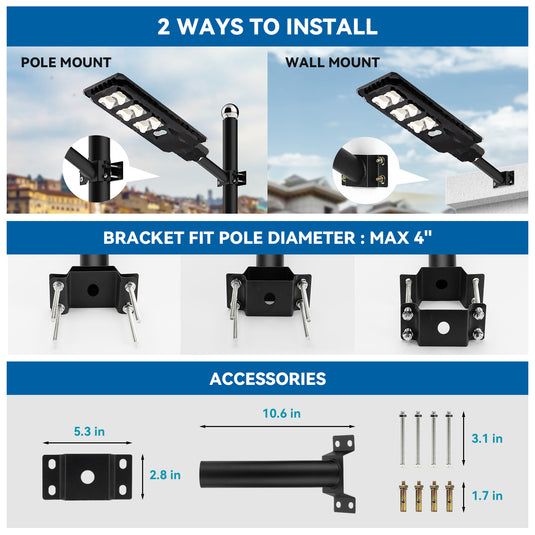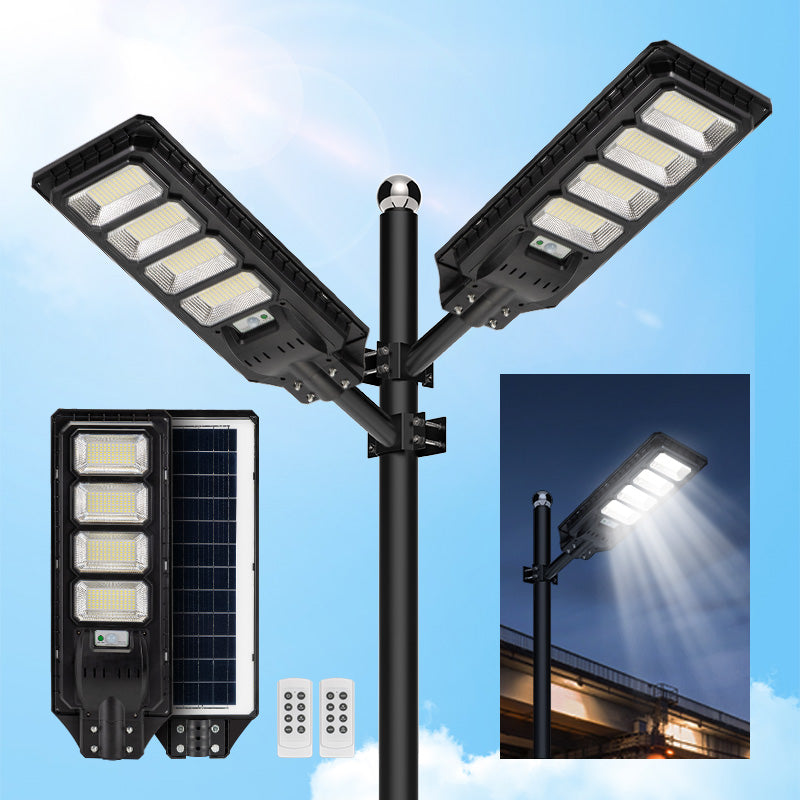 Solar Powered Street Light

Perfectly convert solar energy into electricity, led solar light 200watts, without wires and electricity bills, and protect the environment.

30000 lumens solar street light outdoor waterproof can project a large amount of light covering a wide range and hold their charge very well.

Equipped with 360pcs high-quality LED chips and 20000mAH battery, 5-8 hours sunshine, 9500K lighting temperature, Keep the lights on all night.

The lighting area is about 1480sq.ft, the recommended installation height is 16-24 feet. Installs on streets, yards, and doorways without wiring.
 Specification
Watt
200 W
LED Quantity
360 pcs

Solar Panel

6V / 18W

Coverage

1380 sq ft (at 22ft height)

Color Temperature

6000 K

Battery Capacity

20,000 mAH

Installation Height

<20 ft

Light Dimensions

28.3 x 10 x 2 inches

Warranty

1 year 

Recommended pole diameter

4" maximum

Remote control (I

nfrared)distance 

36 ft  ( 

Opposite)  / 18 ft  (30° Angle)

Motion  Sensor  (Radar)distance 

24ft maximum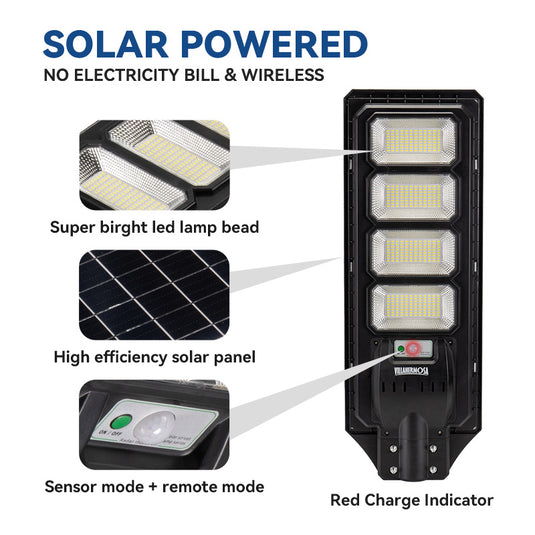 High illumination
Equipped with 360 pcs high-quality LED chips and four optical reflectors that reduce luminance loss.
Various lighting modes
◆ Motion sensor (3 modes)
◆ Light timer (3 modes)
◆ Dusk to dawn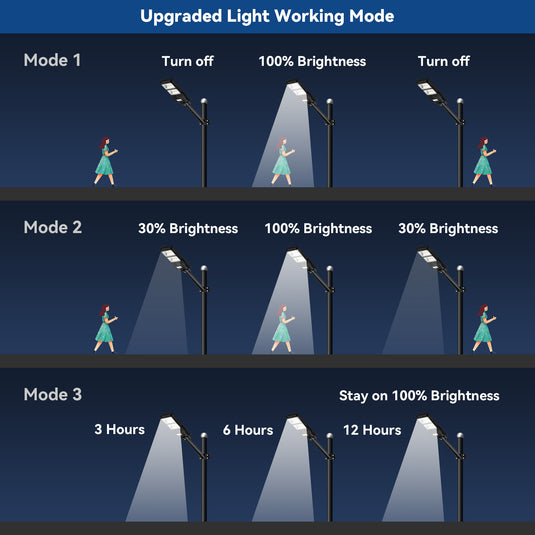 Meet the best outdoor fixtures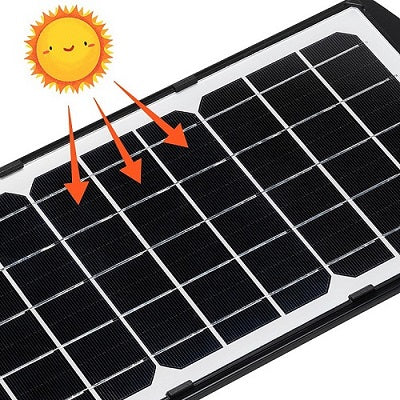 High-efficiency solar panel
5-6 hours of fast charging
Bright whole night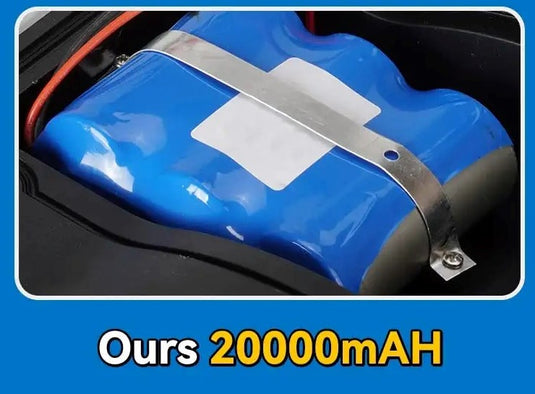 Long-lasting
Light over 12 hours with a 20,000 mAh rechargeable lithium battery.
Smart features
Automatically turns on upon dusk and off upon dawn. Quite a few lighting modes for your selection.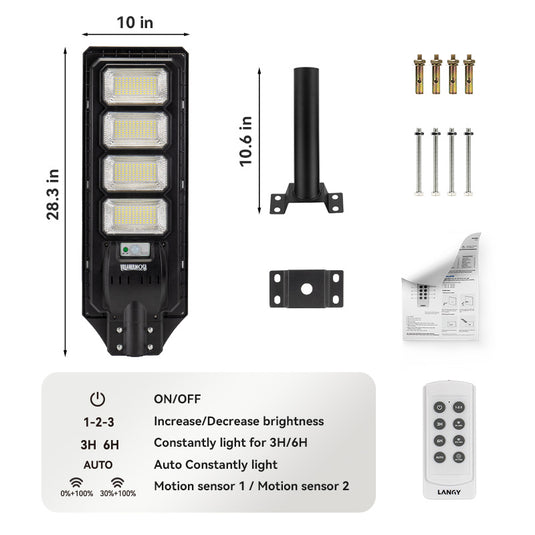 All you need
Solar lamp
Bracket
Mounting accessories
Remote
Manual
feedback from customer
No sure how bright is it ?
100 watts
180 pcs LEDs
10,000 mAh battery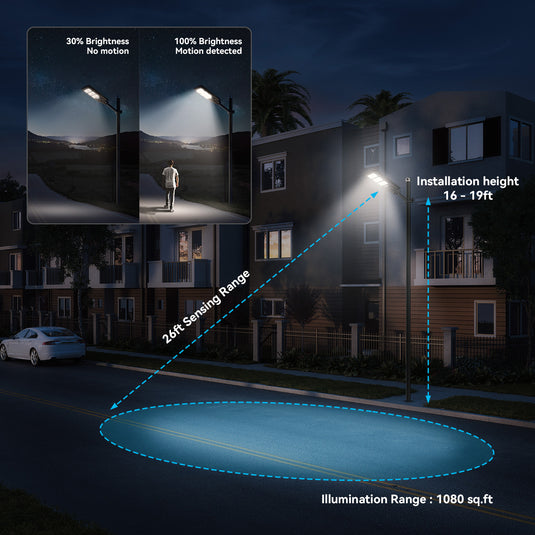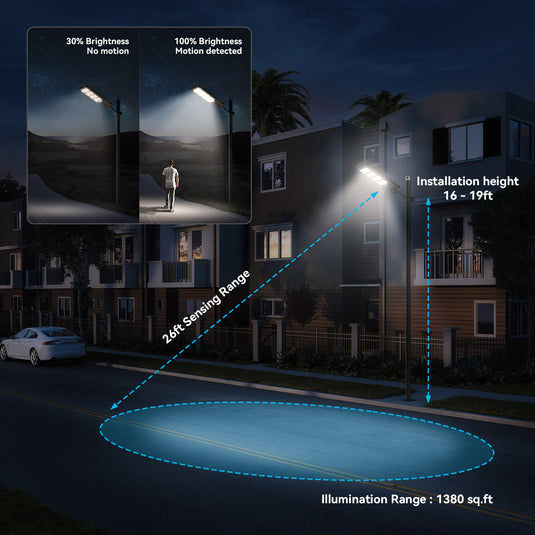 200 watts
360 pcs LEDs
18,000mAh battery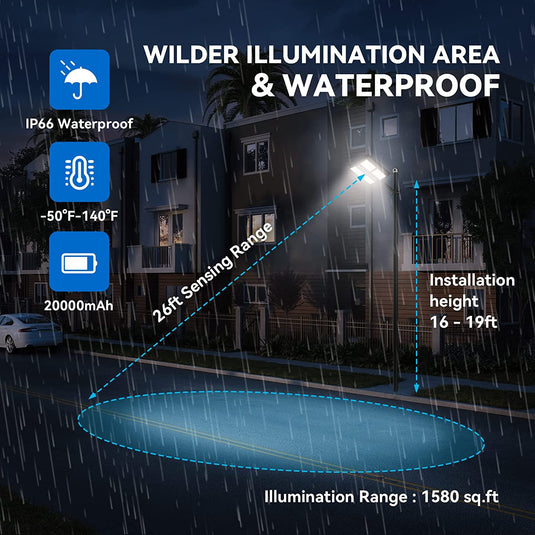 300 watts
720 pcs LEDs
20,000 mAh battery